At Crystal Springs
"If you traveled the world the rest of your life, you'll never find someone as good as Corey," ~ Father of the groom – at Crystal Springs – See on Path.
"If you're not growing, you're dying"
4 tags
"Gatsby believed in the green light, the orgastic future that year by year..."
– F. Scott Fitzgerald
5 tags
Love Is Blindness by Various Artists on Spotify →
8 May 2013. We've talked about it for a year. Watched the trailer a dozen times. Re-read the book in anticipation. Watched the original to hold us over. And now it's almost here… "And so with the sunshine and the great bursts of leaves growing on the trees, just as things grow in fast movies, I had that familiar conviction that life was beginning over again with the summer." ~ F. Scott...
2 tags
morning awesomeness
3 tags
"Time is more valuable than money. You can get more money, but you cannot get..."
– Jim Rohn
6 tags
"To live a creative life we must lose our fear of being wrong."
– Joseph Chilton Pearce
3 tags
"There is no shortage of wonderful writers. What we lack is a dependable mass of..."
– Kurt Vonnegut
6 tags
"18 February 2013. I can't remember who met who first or who fell in love with..."
– St. Elmo's Fire
3 tags
"I was no longer so pretty, but I was not so... →
"The Race Grows Sweeter Near Its Final Lap"
5 tags
"My interest was in just simply writing the story, and letting the symbolism fall..."
– James Dickey
3 tags
4 tags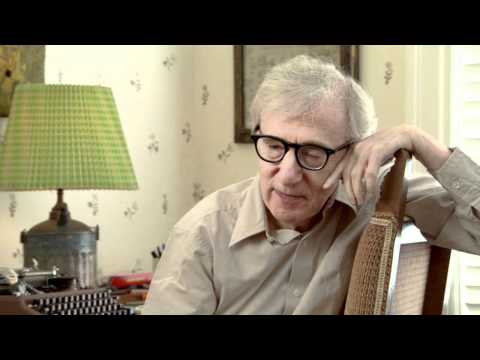 4 tags
4 tags
4 January 2013. Food. Frank. Zzzs. "I did it my...
5 tags
4 tags
3 tags
4 tags
5 tags
"I'm the truth and the rumor."
1 tag
Fifteen of Twelve
1.     February. London. Brad and I starving, but walking hours until we found "just the perfect place." 2.     March. Austin. Tweet jockeying at Austin City Limits for our SXSW Twitter Sync Concert with Jay-Z. "Life is a gift…Open it up."  3.     March. Newark —> Cabo. Boarding a flight to Cabo for recovery and relaxation with two of my closest friends...
4 tags
"…They bent the music to their own concerns without robbing it of its..."
– NY Times Mag on Beastie Boys/Adam Yauch
4 tags
"Live to Create. Create to Live"
3 tags
3 tags
4 tags
1 tag
"Ladies Room"
Girls' bathroom=most sobering place in the universe!
4 tags
"I don't dream at night, I dream all day; I dream for a living."
– Steven Spielberg
5 tags
1 tag
"I share this award, as I have my life, with Alma"
– Alfred Hitchcock
6 tags
"For a bad girl, she's always been pretty...
The Riddle of Kate Moss, Vanity Fair "She's actually quite an elusive girl… There's something quite hidden about her. And I think that's why so many photographers, editors, artists were always drawn to her. It was hard to say exactly what she was or who she was, and they could put their own fantasies onto her. At the same time there was always something a little edgy about her. She...
1 tag
Little Bit by Lykke Li
"I think I'm a little bit in love with you…But only if you're a little bit in love with me…" #conundrum – Preview it on Path.
"I like to be alone around other people…"
The Perks of Being a Wallflower
"There's so much pain," says Charlie. "And I don't know how not to notice it."
6 tags
"There's so much pain," says Charlie. "And I don't know how not to notice it."
– The Perks of Being a Wallflower
4 tags
6 tags
6 tags
"I like to keep in mind that at any time the skateboard will humble you,"..."
– Molly Creeden, Vogue Magazine
6 tags
6 tags
1 tag
The feeling of turning a corner… A breath of fresh air you didn't even know you needed.
4 tags
"Expect nothing. Live frugally on surprise."
– Alice Walker
7 tags
7 tags
12 tags
8 tags
11 tags
8 tags
5 tags
"People know when something is fake. They know when you're telling them the same..."
– Jack White, It Might Get Loud